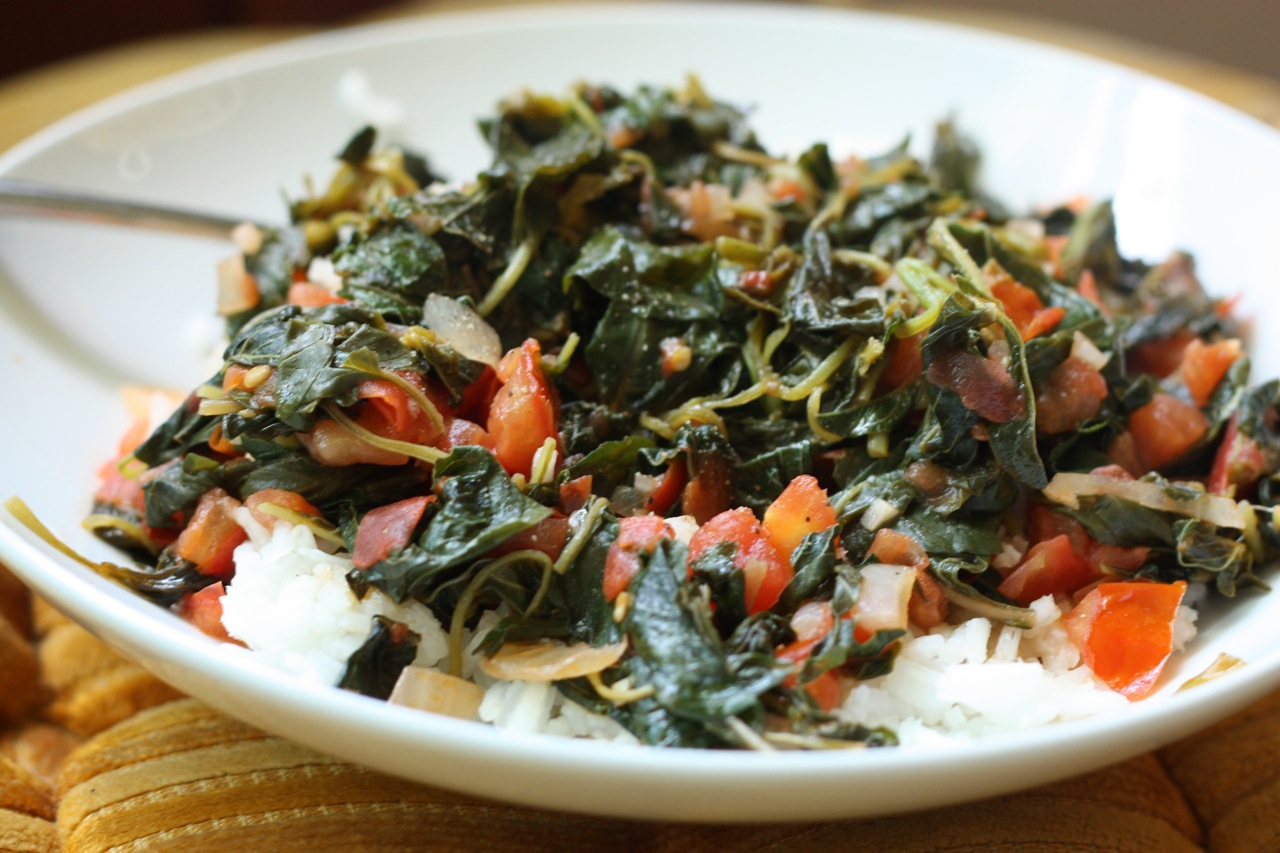 I think Tlaloc must have been paying attention to my dude-check-out-the-mountains post, because for the past five days, it's rained every day. Nothing too scary. Just a nice, steady drizzle starting around 4 or 5.
So my sandals have gone back into the closet. I've replaced my light cardigans for a cheery, cobalt-blue cropped raincoat. I know Americans tend to think of rain as dreary, but it doesn't feel that way here at all. At the markets we've still got mangoes, small stone fruits, luscious mameys (oh god — you should see their sunset-red flesh) and, the best of all, an abundance of quelites, which I've talked about on this blog before.
"Quelite," pronounced keh-LEE-tay, is a catch-all term for pretty much any tender Mexican green. Epazote is considered a quelite, as is purslane (verdolagas), watercress (berros), chaya, romeritos, pápalo, pipicha. I ended up buying a big bunch of tender, almost peppery-tasting quelites from one of my favorite vendors for 10 pesos. They sat in my fridge for almost a week, washed and disinfected and stored in my salad spinner.
Last night I didn't feel like cooking or eating out — there is such a thing as running to my corner empanada joint too many times — so I took out the quelites and made a quick guisado, tossing the leaves into a mix of tomato, onion and garlic.
On my tours, I talk a lot about how guisados are one of the workhorses of Central Mexican cuisine. A guisado doesn't have to be anything fancy. It can have chile, or not. It can have garlic, or not. Generally it has a base of chiles, garlic and onions, and an acidic element like tomato or tomate verde. But the tomatoes don't necessarily have to be cooked and blended. I chopped mine.
The result was comforting and simple, and I felt good for being healthy for once. You should know that last week I ate antojitos like a fiend. Gonna post a recipe for gorditas soon.
Simple Guisado de Quelite (greens stewed with tomatoes, onion and garlic)
Serves 4 with rice or grain of your choice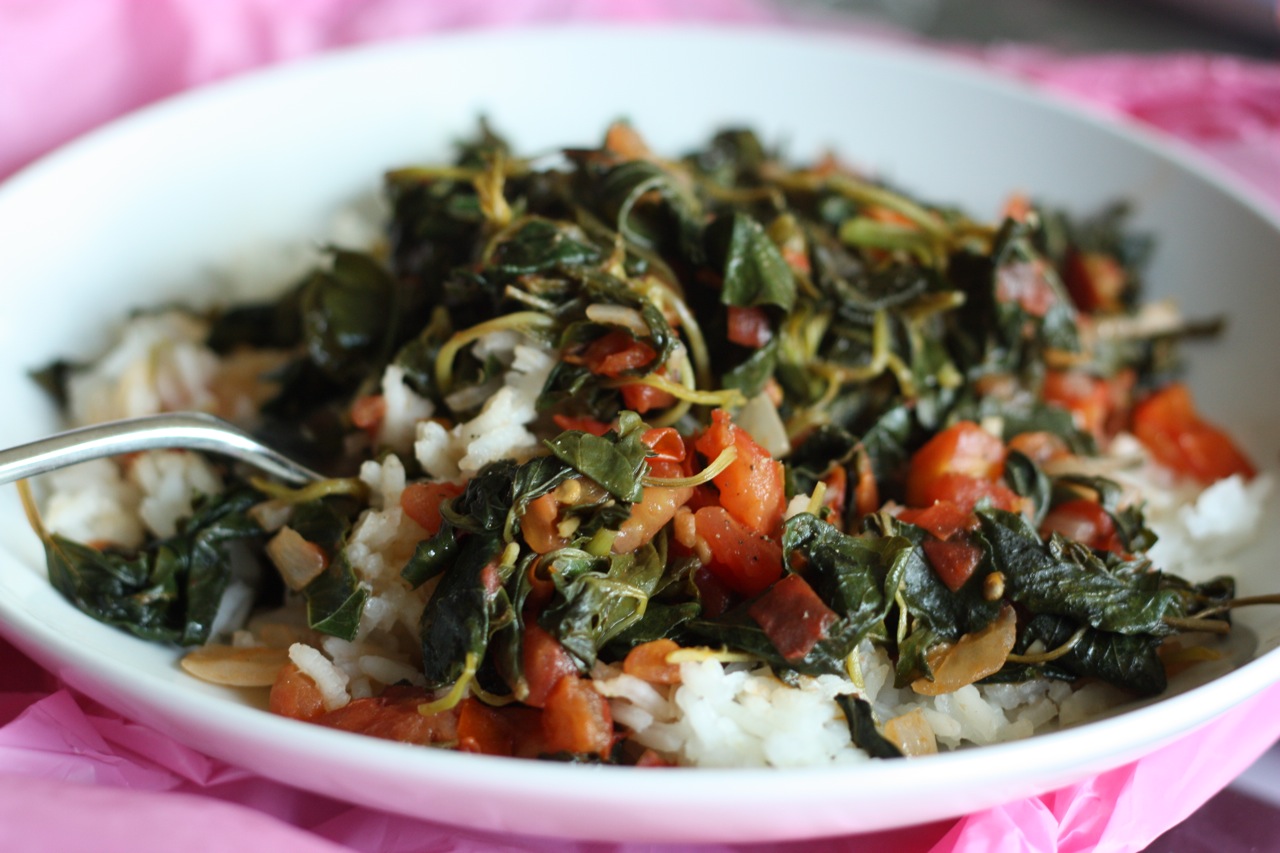 With a guisado, there aren't really any rules, but Mexican cooks tend to not go overboard on the onion. You just want the perfume of onion flavor — you don't want onion por todas partes. And of course it helps to use the freshest vegetables you can find.
2 pounds quelites, or any other green of your choice, washed and thick stems removed
1/2 to 3/4 small onion, chopped
1 clove garlic, peeled and minced
1/2 to 1 jalapeño or serrano chile, seeded and minced (optional)
3 to 4 ripe tomatoes, chopped
Chicken or vegetable broth, or water
Heat a small amount of oil in a skillet over medium-high heat. Add the onion and cook until translucent. (In Spanish, this is called "acitronar.") Then add the garlic and chiles and cook until aromatic, usually just a few seconds. Add the tomatoes and cook, lowering the flame a little so they don't dry out too quickly. When tomatoes have softened, add the greens and about 1/2 cup of liquid. Bring to a boil and add salt to taste. The amount of liquid is really to taste here, too — you can make it as soupy or as thick as you like.
Simmer the mixture gently, covered, until the greens are tender and the flavors have mixed together. Serve with warm tortillas, rice, quinoa, or grain of your choice.