More Mexico City street sounds: The wailing woman who buys mattresses and stoves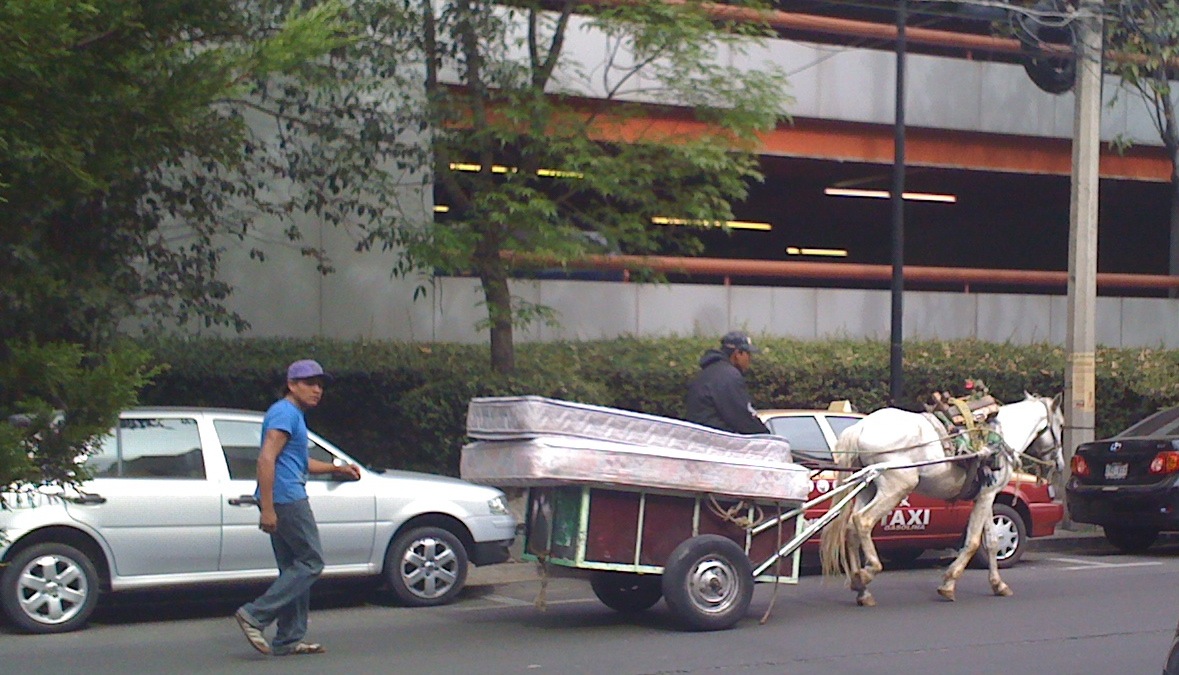 I've posted before about unique Mexico City street sounds. In our old place, the gas vendor yelled "Gaaaaaas!" every morning at 7 a.m., and you had to run downstairs and flag him if your gas tank was empty.
There was the pandulce guy who tooted his bicycle horn in the mornings, and the raspy-voiced tamales oaxaqueños vendor who came at night.
In the new place, the most common street sound is something I'd never heard before. It's a woman who says over and over that she'd like to buy old junk — specifically washing machines, mattresses and stoves.
The weird thing is… she sounds scary. Like, she should be up in a haunted house somewhere, lamenting that she has no children to eat.
Jesica heard it for the first time a few days ago, while we were at my house working on Eat Mexico stuff. I'd assumed Jesica would've heard her before, since we don't live too far from each other. But apparently the wailing woman does not make it to certain parts of Condesa.
"She sounds like La Llorona," Jesica said.
I don't know if the actual vendor is a woman, or even if it's the same person every day. I've peeked my head out the window but I can't see down to the street. All that wafts up to my window is that haunting yet eerily catchy voice.
I think this tune may have the power to displace the famous tamales oaxaqueños.
What do you think?
*Photo above is not of the wailing mattress woman, but another mattress-buyer spotted on Rio Lerma earlier this year.
Who is Mija?

Mija is Lesley Téllez, a food writer and culinary guide in New York City. I spent four years in Mexico's Distrito Federal, which launched my deep love for Mexican food and culture. In 2010 I co-founded the tourism company

Eat Mexico.

Be kind, ask permission!

All photos on this site were taken by me, unless otherwise noted. If you'd like to use a photo, please

email me.

Get The Mija Chronicles in your inbox

Read my old posts

Mexico politics, culture and art

More Inspiration