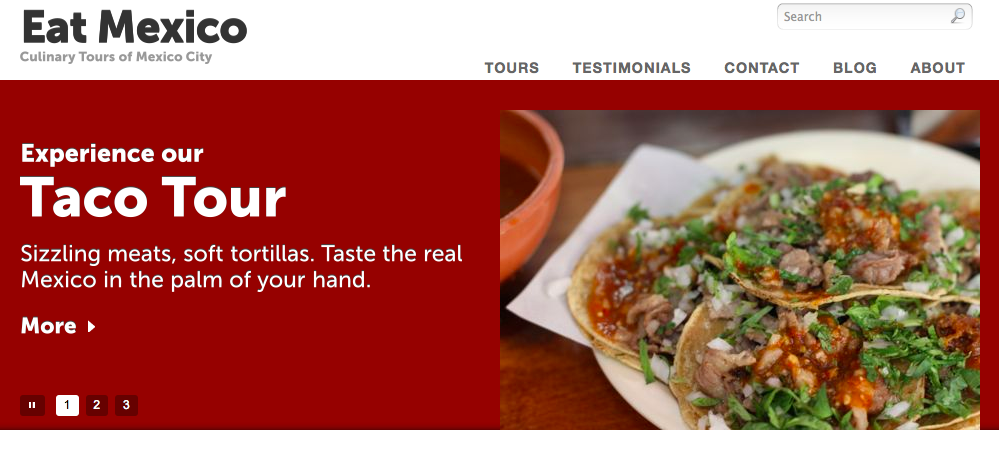 Thanks so much for all of your wonderful comments and encouragement about cooking school. I wanted to share some other big news with you today: I've started a new business!
My friend Jesica and I recently launched Eat Mexico, a tourism company that offers informal, fun food tours of Mexico City.
Right now we're offering a four-hour street food tour, a three-hour taco tour and tours of two Mexico City markets. Everything is completely customizable, so if you want to seek out the city's best bakeries or the best vegetarian places, or you really just want to eat grasshoppers and ant eggs, we can do that, too.
The whole idea is to show people realize how vibrant and layered the food scene is here. Real Mexican food — and not just the food, but the history and the culture of eating here — deserves so much more recognition. I am really excited to be doing my part to help get the word out.
Please check out our website and let me know what you think. If you live in Mexico City, we will be having a launch party sometime in the next few weeks, so leave me a comment if you'd be interested in attending.
So yes: cooking school and culinary tourism. This is the summer of Making It Happen.